Our "Primary Client"
We have an adoption program because we have a pregnancy program. That means our first and primary concern is with you. We believe that all adoption agencies, and others who work in the field, should recognize the highest priority should be on the needs and wishes of pregnant women. We best serve pregnant women who consider adoption by providing them an array of wonderful families to choose from and who embrace open adoption.
Our hope is that birth parents and their selected adoptive couple will be on the same sheet of music. As we see it, we're all in this together. If any of the key players are diminished in the process, we all are. Before you go to Court and release your parental rights, you are your baby's biggest advocate. After you release, our primary concern goes to the child's best interests, which is not much of a shift, since we've had his or her interests in mind all along.
There are many ways we can be of help. Here is a list of services provided through our program at no cost to you: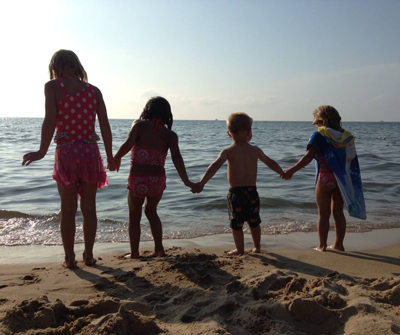 Options Counseling – An unplanned pregnancy can be a very upsetting circumstance. A careful review of your options can be of great help.
Relationship Counseling – An untimely pregnancy can place great stress on important relationships. We are happy to sit down with the people involved and work toward greater mutual understanding.
Referral to Community Resources – We can help with a lot of things, but there are many other specialized services in the community that can be of great assistance. We will help you get the services you need.
Assistance with Temporary Housing – Occasionally we meet expectant women who are homeless or are in unstable circumstances. We can help find alternative and secure housing.
Financial Assistance – Sometimes some financial assistance for basic needs can make a world of difference. We do worry about the contaminating power of money, but are glad to explore the possibilities.
Adoption Planning – Our families benefit from our extensive experience with open adoption. We can help organize things clearly.
Post-Placement Counseling (Grief Work) – Even in the best of adoptions, birth parents are left with a great sense of loss. We hope the people we work with will turn to us as they tackle their grief and other feelings related to their adoption experience.
Post-Placement "Tune-Ups" and Mediation – We like to check in after six months to see how things are going. Also, if over time misunderstandings arise in the open adoption relationships, we are the obvious place to turn to work things out.